The Datarella Year 2019 In Review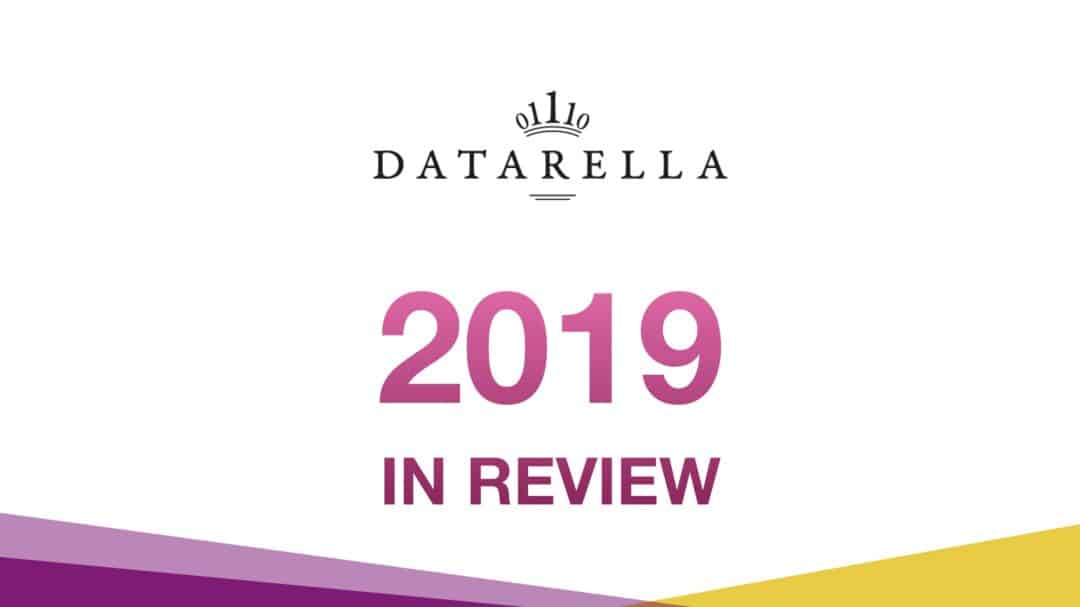 Due to time constraints, and the assumed short attention span of our dear readers, we provide you with the shortest possible review of the year 2019:
Our 2019 Stories:
Certified Blockchain & DLT Manager
XSC Smart Wallet – Gamify Employee Health Incentives
Code Is Not Law – European Blockchain Association
Track & Trust – Humanitarian Supply Blockchain
Pan-European Survey Of DSAOs – European Blockchain Association
Track & Trust – Space Linked Last Mile Tracking
Governance In The Digital Age – European Blockchain Association
Matchmaking With Autonomous Economic Agents
R-Wallet – Smart Crypto Wallet For The Stateless
Track & Trust – Proof Of Technology
Our 2019 Meetups:
Beside delivering digital work, we regularly organise meetups to have keynote talks by industry experts, have personal conversations and network within the larger blockchain community. At the end of 2019, our Munich Blockchain Meetup group boasts 2.690 members, a number that demonstrates blockchain's great impact and the readiness of the community.
Blockchain As A Social Technology
The State Of Security Token Offerings STO
Blockchain in EdtTech And Recruiting
These are our stories that made it onto the website. We had more stories, some of them can only be whispered behind NDA-secured curtains, for others we did not find the time to transform them into news posts. At our X-mas party, we all agreed that 2019 was a fantastic year for Blockchain and its AI-driven apps in general, and for Datarella in particular.
Since our field of work is in its infamcy, we expect 2020 to become even better! If you, dear reader, know someone who is an exceptional dedicated individual with an affinity for an entrepreneurial way of work and without mental reservations , please refer her or him to us!
We wish you a Merry X-mas and a Happy New decade!
Michael Reuter – on behalf of the Datarella team