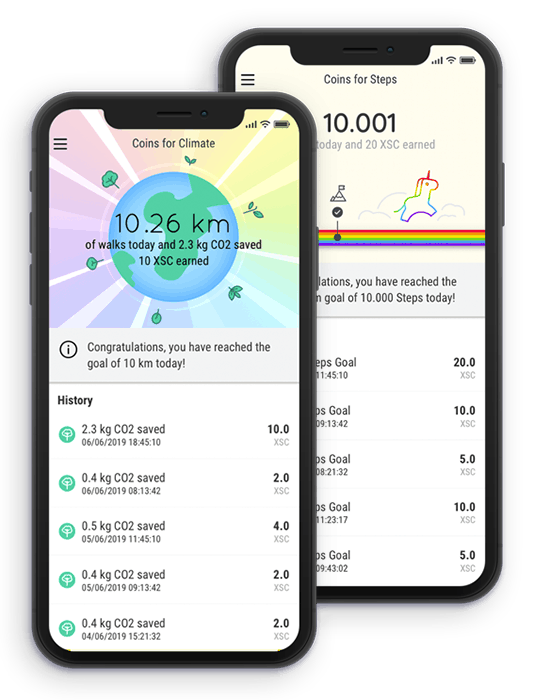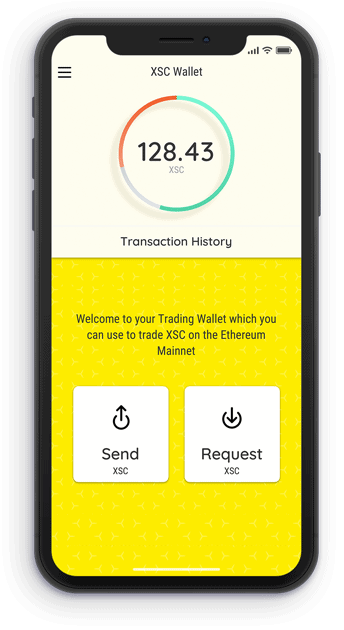 Gamify employee and environmental incentives with the XSC Smart Wallet
The XSC Smart Wallet is the world's most user friendly crypto wallet. Payment, authentication and asset management without all the bloat,  available for iOS and Android. With the XSC Smart Wallet you can easily send and receive XSC*, the blockchain ecosystem cryptocurrency
Easily send and receive XSC
Store your XSC and ETH
Intuitive handling and navigation
Simple overview of holdings
Transparent transaction history
*XSC is based on the ERC20 standard.
Coins for Steps
Incentivise your employees to move more and stay healthier with automatic coin rewards.
Everyone knows regular physical activity is good for your health. The more a person moves on a daily basis, the healthier she tends to be. Exercise helps to reduce stress, makes you happy and promotes mental as well as physical performance.
More movement, more health, more fun:
Integrated pedometer gives feedback on your own activity.

Stay motivated by earning coins when you meet your goals.

Higher health, lower absenteeism (sick days).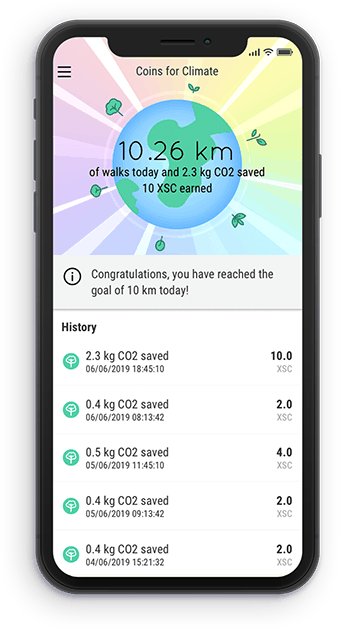 Coins for Climate: Increase your ESG Reputation
"Coins for Climate" helps your company increase awareness of climate-saving activities and fulfill the ESG-Criteria.
We have developed the feature 'Coins for Climate' for the XSC Smart Wallet: With its integrated pedometer, rewards are extended to accommodate a CO2 savings tracker and respective rewards.
Earn coins by saving CO2 every day.
Every walk that you take instead of using a car counts.
Walk the last kilometer(s) to work.
Go to lunch by foot and burn some extra calories.
Take out your backpack and go shopping for your daily needs without a car.