Coins for Climate: The Newest Addition to the XSC Smart Wallet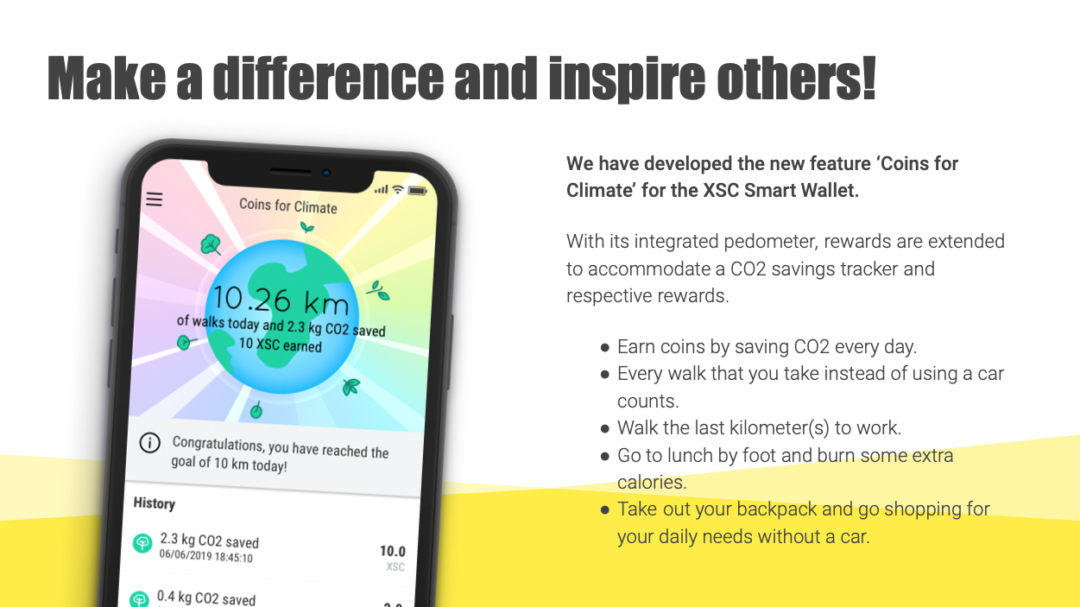 Companies soon will be held responsible by the EU for environmental, social and governmental (ESG) impact. Hence, Datarella proudly presents its latest addition to the XSC Smart Wallet: Coins for Climate. With Coins for Climate, employees are automatically rewarded for saving CO2 – by walking in stead of driving.
As I am writing this, the window of my office is wide open: It is Friday afternoon, the sun is shining and the day is sporting a pleasant 25°C. A few years back, under the same conditions, we would hear the motors of Porsches and Ferraris howling up and down Munich's most loved strip for fancy cars, the Leopold- and Ludwigstrasse. Not anymore.
Munich's fancy cars are caught up in the jam that has been haunting Munich streets for the last years. Traffic. Has. Gone. Up. A lot. Earlier today, there were very different sounds to be heard on the street: The shouts and chants of a "Fridays for Future" crowd, a movement of young people throughout the country and continent protesting against exactly what I am witnessing this very moment outside my office window: CO2 increase.
2019 is the year of climate. CO2 awareness has been around a long while, but never as present and pressing as now. Finally. Companies are being pressured by the European Union to address environmental, social and governmental (ESG) issues.
We at Datarella felt it is time to let our XSC Smart Wallet play a role in saving CO2 emissions. The UN estimates that we have just 12 years to limit climate change catastrophe and ensure that our children can thrive on planet earth. The 'Avoid-Reduce-Compensate' approach to CO2 emission increases the awareness of climate-saving activities and can be embedded by everyone into their lifestyle.
This approach isn't just for private individuals but also for companies. Even financial Institutions – specifically Asset Managers – will be held responsible by the EU for the ESG impact of their investment portfolio.
Asset Management companies are already starting to adapt to the new mindset by saving CO2 on an internal basis – such as having CO2 saving challenges. "Coins for Climate" helps your company increase awareness of climate-saving activities and fulfill the ESG-Criteria. Companies offering Coins for Climate to their employees help demonstrate CO2 awareness first hand:
Earn coins by saving CO2 every day.
Every walk instead of using a car counts.
Walk the last kilometer(s) to work.
Go to lunch by foot and burn some extra calories.
Take out the backpack and go shopping for daily needs without a car.
I will soon swing by the jams of the city on my bike to head home – arriving home an hour earlier than all I pass on the way. And I am very much looking forward to have bike rides included in Coins for Climate!
And for those of you who are anticipating Coins for Climax: It will be a long wait.
For more info on XSC Smart Wallet and Coins for Climate, download the XSC Smart Wallet PDF presentation.