The Convergence of AI and Web3: MOBIX Park & Charge at IAA Mobility 2023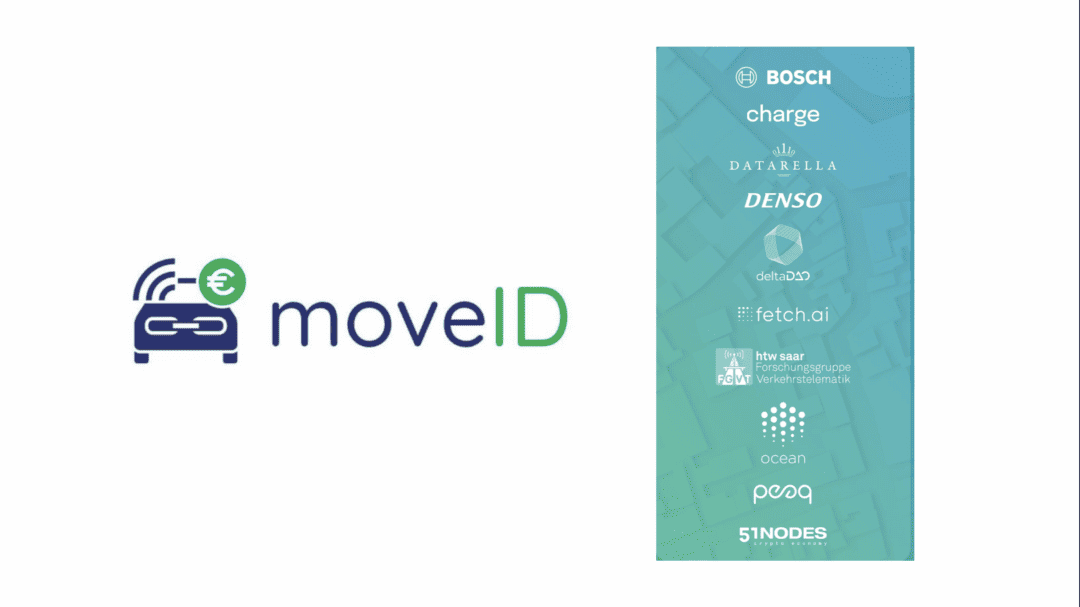 As venture capital firm Andreessen Horowitz has pointed out: AI and Web3 are converging technologies leveraging decentralized networks, self-sovereign identities (SSI), autonomous agents, and machine learning to enable new business models and faster, leaner business processes. Besides the ongoing development of AI and Web3 infrastructure and tools, a key success factor is the integration with existing business processes and the collaboration with major industry players: a joint approach of innovative AI and Web3 startups and incumbent industry leaders to create impact and innovation is essential.
At IAA Mobility, AI and Web3 startups come together with industry players and universities in the moveID consortium to demonstrate a state-of-the-art smart city solution: MOBIX Park & Charge. To achieve the project's objectives, positioning innovative cutting-edge solutions is essential. These solutions effectively leverage data and redefine the data-driven revolution on the technological landscape. Consequently, the synergistic trio of Fetch.ai, peaq, and Ocean Protocol takes steps forward – supported by solutions providers and integrators Datarella, DeltaDAO, 51Nodes, and university teams of htw saar and Zeppelin University.
Fetch.ai
Fetch.ai seamlessly combines artificial intelligence (AI) and blockchain technology, unlocking a realm of possibilities. These possibilities span autonomous machine economies, smart cities, and efficient, sustainable resource management. The Fetch.ai platform provides a decentralized infrastructure for Microagents capable of autonomous task execution. In MOBIX Park & Charge, Microagents are the bridges between different software components deployed on edge devices, enabling autonomous control over e.g. a traffic light – as displayed below:
Moreover, these Microagents serve as multifunctional intermediaries:
They communicate and initiate processes in external systems. Agents handle all sort of complex tasks in the system.
Some examples are:
Managing crypto wallets
Ensuring secure payment transfers
Verification of events
Access control for hardware like gates traffic lights and chargers
In essence, Fetch.ai Microagents automate tasks on behalf of human clients, streamlining processes seamlessly.
peaq
In the automation surge, the peaq network emerges to share the benefits with everyone. It propels the Economy of Things, establishing a layer-one blockchain infrastructure crucial for decentralized mobility applications. Peaq's tech stack and economic incentives enable the development of applications for machines in the Economy of Things. A prime example is electric vehicle (EV) charging applications. The peaq token powers the economy of its entire ecosystem. It facilitates digital identities for machines and seamless payments. In MOBIX Park & Charge, peaq allows communication with charging points, utilizing peaq tokens to initiate and pay for electric vehicle charging processes – as displayed below:
Ocean Protocol
Ocean Protocol aims to unleash its potential for individuals and organizations alike. The protocol empowers secure data sharing, selling, and monetization, ensuring control and privacy. Users can determine who accesses their data and how it's used. This establishes a novel data economy paradigm, especially for AI models in the mobility sector. In MOBIX Park & Charge, Ocean Protocol integrates its decentralized data marketplace technology, facilitating sovereign and privacy-preserving data exchange within mobility applications. Key components of Ocean's data pricing mechanisms include Compute-to-Data and a Gaia-X-compliant Self-Sovereign Identity (SSI) approach. Ocean solution provider DeltaDAO collaborates to implement the Ocean Tech Stack. In a future version of MOBIX Park & Charge, the partners aim to make it really convenient for any number of machines in the IoT to automatically sell their data either directly on the Ocean Marketplace or via Compute to Data! Fetch.ai agents have a certain amount of built-in intelligence. This enables IoT devices in cars to decide, based on their respective traffic situation, when and how to post the data to the Ocean Marketplace for sale.
The versatile infrastructure of peaq, the automated decision-making capabilities of Fetch.ai's Microagents, and Ocean Protocol's sovereign data exchange mechanism all synergistically come together to facilitate the comprehensive demonstration with MOBIX Park & Charge. As we stride toward an increasingly data-driven future, these technologies pave the way for new possibilities and applications that could profoundly reshape mobility!