Webinar Recap: An Introduction to Self-Sovereign Identity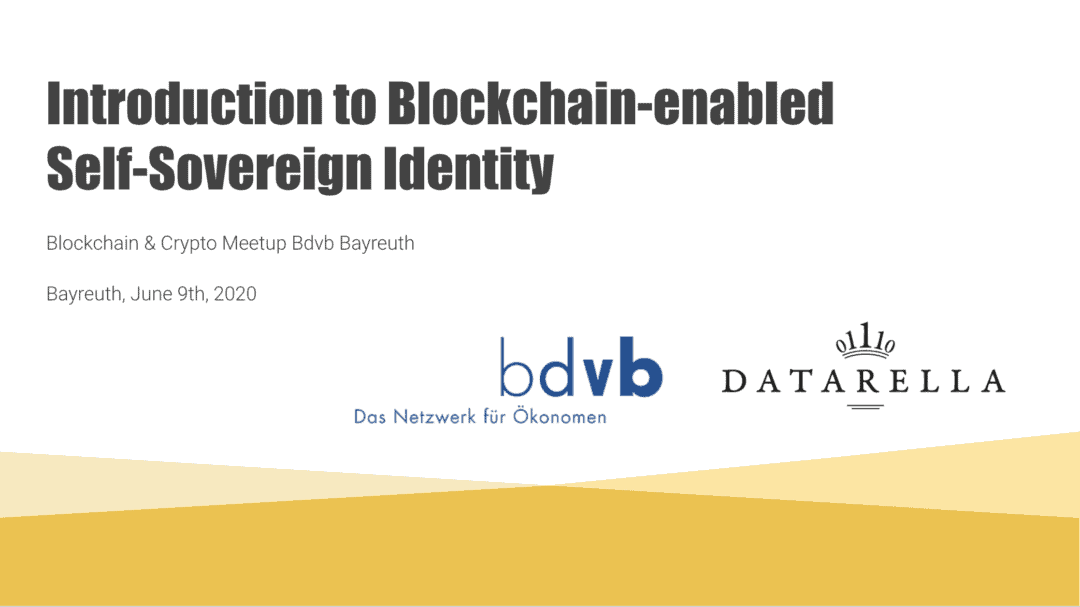 Last week, Martin Schäffner gave an introduction to blockchain-enabled Self-Sovereign Identity at the Crypto and Blockchain Meetup bdvb HG Bayreuth. Did you miss it? No problem! Re-watch his webinar on YouTube (link below). 
Self-Sovereign Identity is a trending topic in the blockchain-scene. It aims to take away dependency on classic online identity providers such as Google, Facebook, or common online services that require to create an account to use it. This is achieved by letting the user create and manage its own identifiers through independently creating decentralized identifiers (DID), that don't require a centralized institution. Information can be asserted to these identifiers by issuing Verifiable Credentials to the identity owner, which can then be presented with third parties in a privacy-preserving and fully automated manner. 
In the webinar, Martin speaks about the differences between conventional online- and self-sovereign identities. He further introduces key elements in relation to Self-Sovereign Identity and reflects an overall picture of the SSI architecture and process flows for issuing and presenting verifiable credentials. He also gives an outlook on which use cases can benefit from implementing SSI. 
Are you hooked? Watch it here again on YouTube: 
For more content about Self-Sovereign Identity, I can recommend reading my series about Self-Sovereign Identity, starting with the first part.
Do you have questions about SSI or just want to leave feedback? Contact me!