EBA Publishes Proof-of-Stake Infrastructure Position Paper EUPoS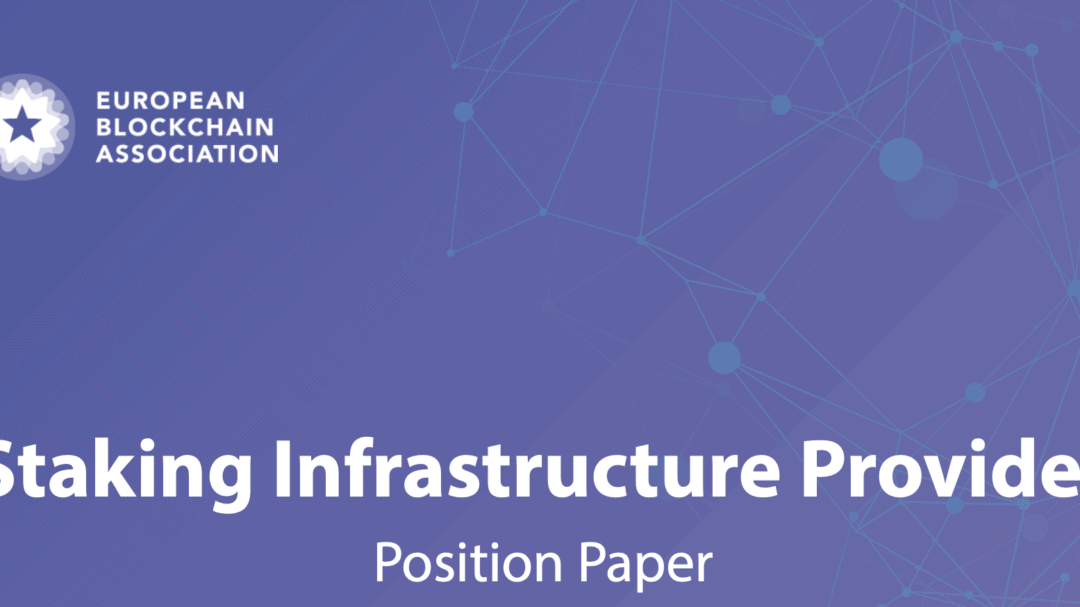 On 8 June, the Proof-of-Stake EUPos Working Group within the European Blockchain Association EBA has published its Staking Infrastructure Position Paper (PDF) over the course of a website relaunch with a new, fresh look & feel. The Position Paper aims to give policymakers the tools necessary to craft wise regulation of blockchain infrastructure that benefits the European Union and its member states.
The Position Paper's goal is to achieve a level of regulation that incentivises blockchain infrastructure providers to choose the EU over competing jurisdictions, as in particular China, Russia, or the USA. This will allow the EU to shape the development of globally relevant blockchain networks according to its federal values. As all EBA Working Groups, the EUPoS Working Group is open for all aspiring participants, willing to comply with the general EBA Governance and respective working group requirements.
Empowering The European Blockchain Ecosystem
The European Blockchain Association aims to become a partner of choice for organisations, corporations, institutions, and policymakers working in the field of blockchain and DLT in the European Union. We combine, synchronize, and leverage blockchain-related activities of European corporations, startups, venture capitalists, and scientific institutes. We serve as a superior, neutral body to aggregate and coordinate blockchain activities throughout Europe and to provide Non-European parties access into the European blockchain ecosystem. By building bridges, s.a. by creating the EUPos Position Paper, the EBA lowers hurdles and reduces obstacles that stand in the way of innovation in the field of decentralisation.
The New EBA Website
Besides the publication of the EUPoS Position Paper, EBA has launched its new website. Great EBA features, s.a. EBA Engagements, EBAx, or EBA Tenders, have achieved higher visibility and better access for interested visitors. We at Datarella like the new look & feel very much and love to support EBA as active members in several working groups!