Leveraging Blockchain To Support UN WFP In Fighting COVID-19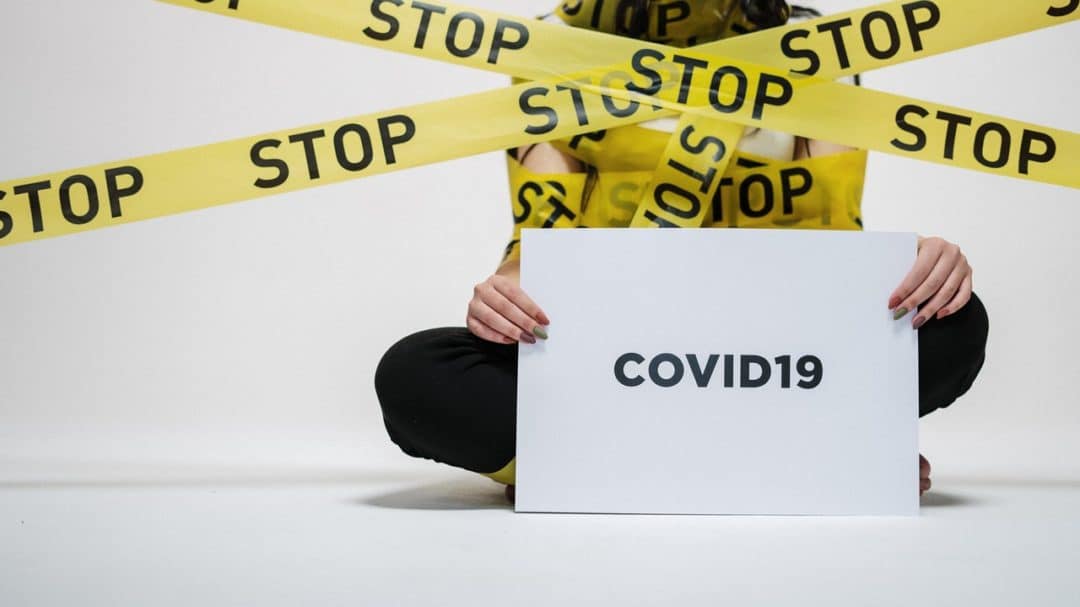 World Food Programme's Building Blocks system is one of the best examples to understand how Blockchain technology can help to fight against COVID-19. Building Blocks is a Blockchain-based fully digitalized payment and bookkeeping system for any types of cashless transactions developed and further scaled up by Datarella and its subsidiary Baltic Data Science. Today, the Building Blocks is successfully up and running in Jordan since 2017 and expanded to Bangladesh by the end of 2019 by serving hundreds of thousands refugees in WFP's refugee camps. Here's how Datarella is leveraging Blockchain to support UN WFP in fighting COVID-19.
It's been a while since Datarella successfully applied for an open call initiated by the WFP innovator programme in 2016. With this tender, WFP was evaluating whether Blockchain technology can help to improve the inefficiencies they were facing with paper vouchers issued to refugees in their camps for daily groceries. At that time, nobody was aware of a virus called "COVID-19" and working exclusively from home was simply unimaginable. But times have rapidly changed since the beginning of 2020. Today, we are facing probably the most severe economic downturn  and human tragedy, affecting hundreds of thousands of people since WW2. .
So how can the Building Blocks system help against the coronavirus? For this to understand, you need to know what the system does. As said, Building Blocks is a payment and bookkeeping system for any cashless transactions helping refugees in camps to make their daily shoppings. Every month, the refugees receive a certain amount by WFP as digital food vouchers that can be used in the village's supermarket.
There are two aspects to the Building Blocks system that helps to fight against the coronavirus. Both has to do with contactless interactions amongst the participants:
Cashless Payments
The Building Blocks system is built on a private Ethereum network. Every single transaction between a refugee and the supermarket is validated and recorded on the blockchain. The advantages are apparent. With the help of Blockchain, these transactions are executed cashless, meaning fully digitized without the need to get in physical contact with the other person. By the way, after the World Health Organization WHO released a statement on March 9 recommending that people turn to cashless transactions to fight the spread of COVID-19, a number of governments and retailers across the world took action. Not directly related to the fight against the coronavirus, other benefits of a Blockchain-based payment system include minimized risk of fraud and data mismanagement.
Contactless Identification:
In both countries Jordan and Bangladesh, where Building Blocks is up and running, refugees are able to authorize themselves for cashless payments without getting in direct physical contact with the counterpart. In Jordan, the authentication is performed through a system called IrisGuard. IrisGuard is an end-to-end iris recognition, verification, financial authentication and targeted cash transfer platform which removes the need for any form of ID such as username, password, card or pin. In Bangladesh, the Building Blocks system uses a different method for the identification. It was originally a fingerprint-based process, i.e. it was touch-based. However, due to the coronavirus pandemic, we changed the authentication procedure from a touch-based to a contactless system. Today, a QR code is issued to every single refugee who is entitled to receive aid by WFP.
In this recent article published by WFP, you can read more about the story of Building Blocks in Bangladesh and how leveraging blockchain to support UN WFP fighting COVID-19.
Please stay healthy and safe in these challenging times!