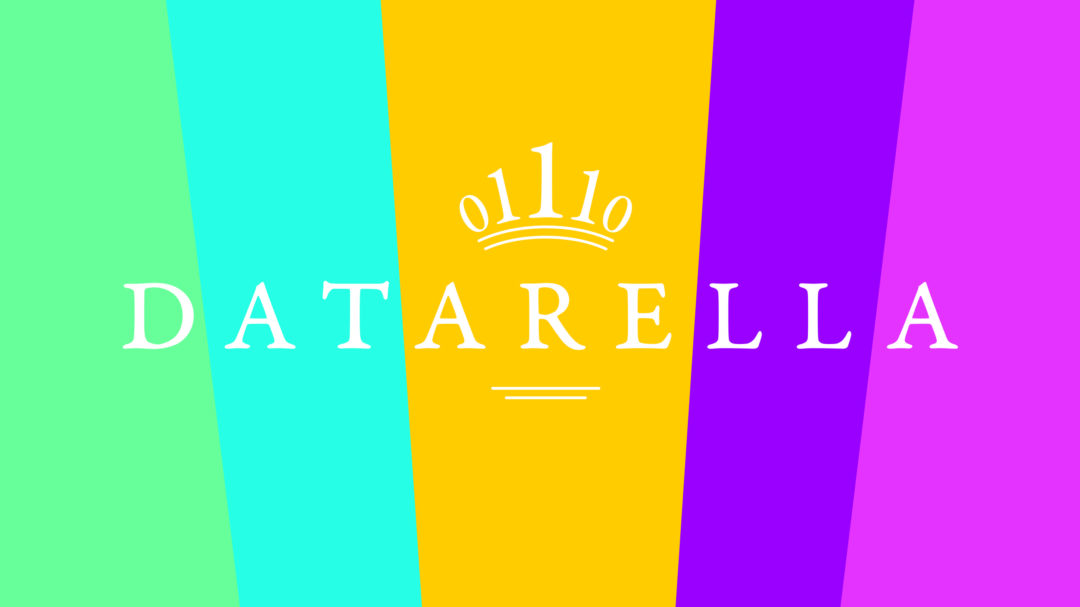 At Datarella, we had an extremely interesting year 2018: Our Building Blocks project that we have set-up on 1 May 2017 (and that we develop further), has received lots of credit, internationally. Since Building Blocks is one of the few global live blockchain solutions with apparent economic and social impact, has not only helped us to shape our profile as the Enterprise Blockchain solution company, but has motivated us to invest internal resources to develop RAAY, the new Operating System For Banking.
In 2019, we will leverage RAAY's first applications, the RAAY Wallet and a real-estate backed security token to demonstrate the power and the variability of the RAAY OS. Together with partners, such as Wirecard and zeb, we will provide RAAY OS functionality to players in the finance industry helping them to streamline their processes, bring down informational and transactional costs and develop new business. 
Supply Chain, Security, Mobility
On the level of our Datarella core business, we've made great progress in the fields of Supply Chain, Security, and Mobility. With our partner Wirecard, we co-developed the blockchain-based supply chain solution Raw Coin that is supposed to play a major role in some upcoming projects in early 2019. We invested a significant amount if time and resources in research around blockchain security, namely in the field of multi-party computation. Here, our learnings will help us to provide our clients with solutions that fully comply with GDPR and regulations, and make blockchain technology future-proof.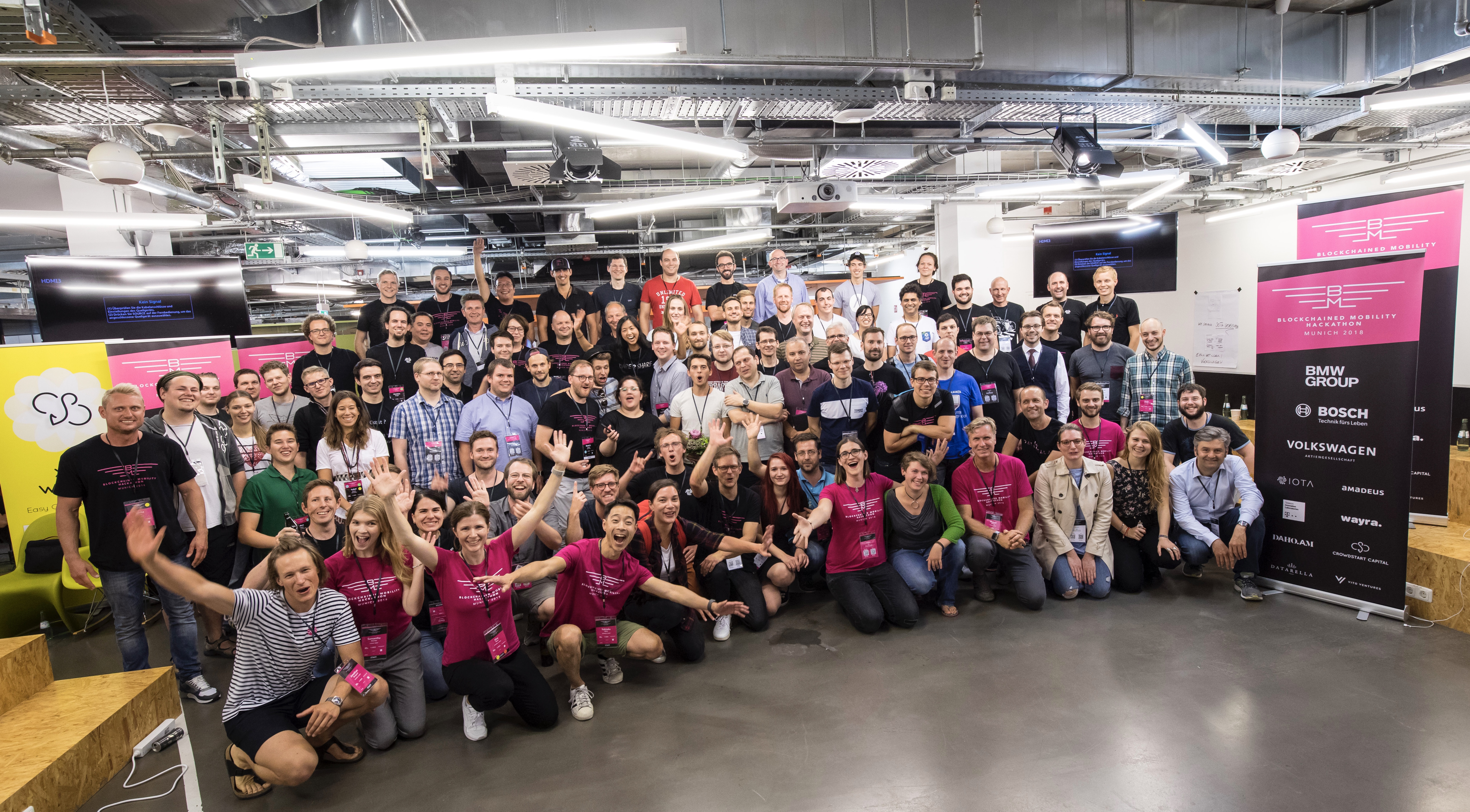 With our Blockchained Mobility Hackathon in July 2018 with BMW, VW, Bosch, Deutsche Telekom, Deutsche Bahn, Amadeus, IOTA and others, we demonstrated that the event's motto – Compete & Collaborate – isn't just a buzzy catchword, but a lived experience, if participants are strongly committed. The hackathon's results have not only demonstrated the power of hybrid teams – formed by different mobility players – but have triggered some concrete blockchain mobility projects and far-reaching cooperations.
Crowdstartcoin XSC
Our decision not to launch an ICO based out of Germany in late 2017, proved to be a wise one – regarding the emerging challenges of then apparently successful ICOs, with even the Ethereum ICO of 2016 becoming subject to scrutiny by regulators
After having decided not to ICO, we agreed upon distributing CrowdstartCoins XSC to developers in the blockchain community who add value to the ecosystem. In early 2018, we developed an automated process that enabled us to distribute free XSC to legitimate recipients with little effort. However, we had to abandon our original plan to develop Crowdvote, a community driven decision making model to compensate blockchain developers, due to its high complexity and scarce resources in our development team. Alternatively, we decided to donate a large chunk of CrowdstartCoins XSC to the newly founded European Blockchain Association EBA thta itself distributes XSC to its members, albeit in a broader sense: every new member gets a welcome bonus of 2,000 XSC, and XSC have generally been defined as the internal means of payment and rewards for transactions within the EBA member network.
Governance As A Service GaaS
The Datarella team has supported the European Blockchain Association EBA in creating its Governance Model that sits at the core of its decentralised semi-autonomous organisation DSAO. Many of the above mentioned actual and upcoming failures of ICOs and other decentralised models can be ascribed to flawed governance models. In some cases, there was a complete lack of any proper governance. There is a general difference between governance of decentralised and centralised systems: in decentralised systems there is no central authority that oversees, controls or manages the system. All this has to be done by the imdividual participants, or nodes, by themselves. Thus, there has to be a proper incentive system in place that incentivises participants to act in ways according to the governance model.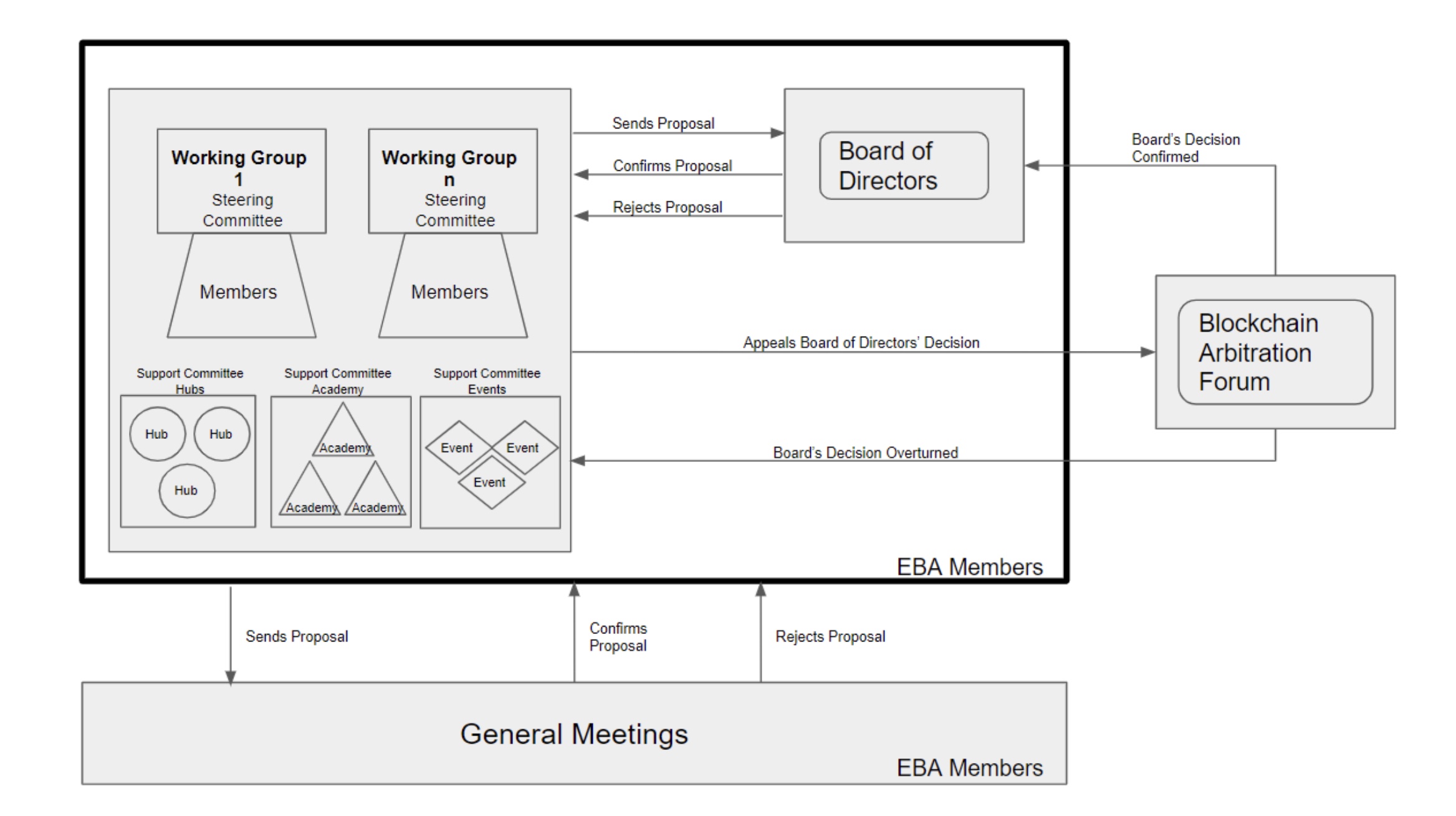 We at Datarella will leverage on the experiences of co-creating the EBA governance by offering a Governance-As-A-Service GaaS model to our clients that aren't interested in developing a governance model on their own. They can plug'n'play with the Datarella GaaS!
From our perspective, 2019 will be the first really big year for blockchain: we will see more live solutions with significant impact and we will see more blockchain-based Compete & Collaborate – that in turn results in great economic and social impact!
Happy New Year!