Soreba Manager: Blockchain-Secured Community Payments in Dakar, Senegal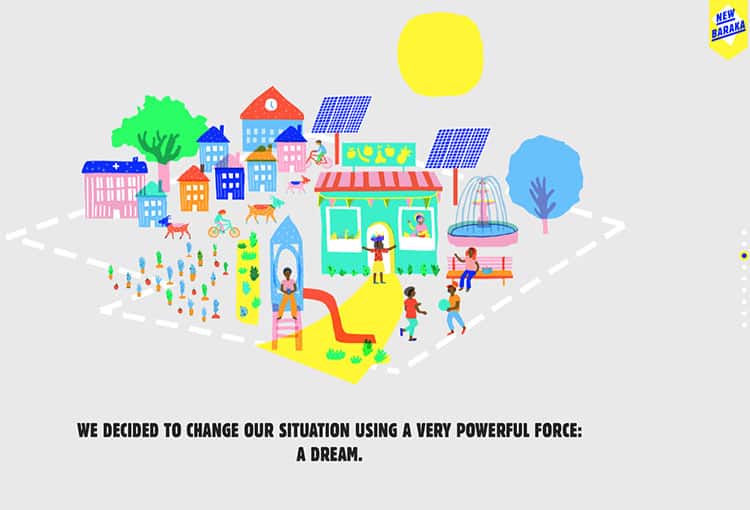 When Macky Sall, President of the Republic of Senegal, personally launched the project 'Cité Baraka' on April 27, 2017, few had thought that in March, 2018, the construction of the first six buildings would be started, and in February, 2020, the Soreba Manager, a blockchain-based payment solution, would be in place to allow for secure, traceable community fees.
Cité Baraka, a project by German-based YOU Stiftung, headed by UNESCO Special Ambassador Ute Ohoven and her daughter Claudia Jerger, is supported by its technical and financial partner Orascom Group, headed by Mr. Samih Sawiris and its subsidiary Casa Orascom, headed by Alex Calderoni and Stefan Zingerle. The Minister of Urban Renewal and Living Environment Senegal is responsible for monitoring this project in Dakar.
Anna Gueye, Finance Director United Teams (Alliance YOU Stiftung & HOPE87)
Baraka has evolved as a slum in the outskirts of Dakar. Senegal's capital has grown dramatically over the last decades, and Baraka's inhabitants found themselves living in the city center, surrounded by high income neighborhoods. YOU Stiftung's Ute Ohoven and her daughter Claudia Jerger, who have supported Baraka by building a school, planting trees and organizing social and cultural events came up with the idea of the slum's rehabilitation in 2016. With the support of the Senegalese government, HOPE87-Senegal, Orascom, Casa Orascom, the Association of German Architects ("Bund Deutscher Architekten")  and the Peter Behrens School of Architecture in Düsseldorf, "Blonde Mum" – as Ute Ohoven is called in Senegal – started the construction work of 210 apartments for 1.600 dwellers. Additionally, a training program was started for all 215 craftsmen, semi-skilled workers and service providers of Baraka to enhance their capacities in strategic management and marketing and to make them fit to stabilise or to enlarge their economic activities.
Since Datarella has closely worked with the YOU Stiftung and Casa Orascom on several projects in the past and we are fascinated by the Baraka project and the commitment of all supporters, we agreed to create a blockchain-based payment solution to allow for community fees.. In late January 2020, the operations team in Baraka was provided with the Soreba Manager, named after the organisation responsible for all administrative aspects of Cité Baraka. Starting in March, first rental payments will be processed through the Soreba Manager. Cité Baraka dwellers now have a high-tech tool that allows for safe and trusted payments. 
"We are very proud to launch another pilot in the pilot project Baraka with this Blockchain solution. Our big thanks goes to Datarella who made it possible and who supports the Baraka project on a pro-bono basis", says Claudia Jerger of YOU Stiftung.
Stefan Zingerle, Co-CEO of Casa Orascom, adds: "As a leading developer of affordable housing communities, Casa Orascom is always searching for ways to optimize its projects and to simplify processes. We seek to leverage new technologies to increase the quality of life for residents. Datarella is a partner who continues to produce tools allowing us to achieve this mission".   
After the first use of the Soreba Manager as a payment rental management tool, more services will be added. We at Datarella are looking forward to developing the Soreba Manager further, jointly with the Soreba staff and Cité Baraka dwellers.