Datarella Partners With Ocean – Turning Mobility Data Into Assets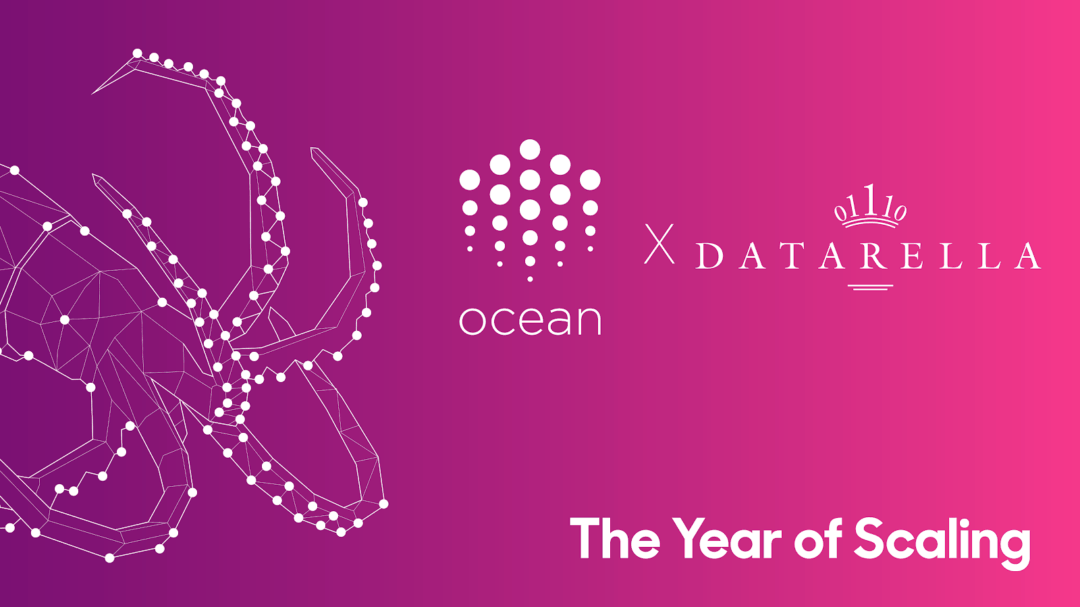 Datarella is joining forces with Ocean Protocol to expand the Open Data Economy. moveID, our first project will be under the umbrella of GAIA-X, the European Association for Data & Cloud, as part of the GAIA-X 4 Future Mobility Project, which aims at bringing cloud applications to autonomous & networked vehicles.
The project's overall goal will be the creation of a decentralized ecosystem of data & services that allows autonomous & networked vehicles to integrate into smart infrastructures and third-party services, following GAIA-X's design principles. With mutual trust as its core concept, its stated goal will be achieving data sovereignty.
For Datarella, technology is an instrument to increase the quality of living, by supporting human beings in all kinds of professional and private activities. The growing complexity and diversity of our ecosystem require technological infrastructures that facilitate collaboration and cooperation. By planning, developing and implementing blockchain solutions worldwide, Datarella meets this requirement: in the fields of Finance, Supply Chain, and Mobility, we enable industry participants to join forces and create sustainable, crisis-proof business models. GAIA-X is the perfect environment for true collaboration.  – Michael Reuter, CEO of Datarella
Data generated by network actors or Autonomous Economic Agents (AEAs) in the ecosystem can be useful to 3rd parties, and thus has value as an asset. Ocean Market unlocks the value of these by enabling every authenticated user to put their data up for sale and to monetize it. Vehicle data, for example, could be (re)used for traffic analysis for the generation of better traffic models such as optimized traffic light switching.
Different market actors will price data differently, depending on the method of data generation, data quality, and its utility to the potential buyer. Ocean Market allows for dynamic pricing and thus for optimal value generation for data generators and data curators, in a privacy-preserving manner.
This project will use Datarella's Enterprise Blockchain Solutions, which serve as the foundational, underlying protocol for digital business transformation with converging technologies such as AI and autonomous machines. Datarella's future mobility solutions are fueled by blockchain technology, real-time decentralized data management, transparency and GDPR compliance. Given the natural synergies between Ocean and Datarella, this partnership is the first of many that will drive enterprise adoption of Ocean Protocol technology in Datarella's client base. 
Our mission is for data to be treated as an asset. By tapping into underutilized data from mobility IoT sensors, AI can uncover mobility patterns and optimize services / reduce waste. Machines can speak to each other and algorithms can make optimizations – all in real-time. Ocean can tokenize mobility data from devices, thereby creating an opportunity for these tokens to be used as instruments in DeFi projects. This is one of the many ways in which we enable data owners to share in the value their data creates. – Razvan Olteanu, COO of Ocean Protocol
Ocean Protocol is a Day 1 Member of GAIA-X Association AISBL, an international non-profit organisation established to achieve the GAIA-X project goals for the development of an efficient, competitive, secure and trustworthy federation of data infrastructure and service providers for Europe – fostering digital sovereignty of European cloud service users.
—-
About Ocean Protocol
Ocean Protocol's mission is to kickstart a Web3 Data Economy that reaches the world, giving power back to data owners and enabling people to capture value from data to better our world. Data is a new asset class; Ocean Protocol unlocks its value. Data owners and consumers use the Ocean Market app to publish, discover, and consume data assets in a secure, privacy-preserving fashion. Ocean datatokens turn data into data assets. This enables data wallets, data exchanges, and data co-ops by leveraging crypto wallets, exchanges, and other DeFi tools. Projects use Ocean libraries and OCEAN in their own apps to help drive the Web3 Data Economy. The Ocean token is used to stake on data, to govern Ocean Protocol's community funding, and to buy & sell data. Its supply is disbursed over time to drive near-term growth and long-term sustainability. OCEAN is designed to increase with a rise in usage volume.