Blockchain Meetup 7: Building Blocks – A blockchain-based Payment and Accounting Solution for the United Nations' WFP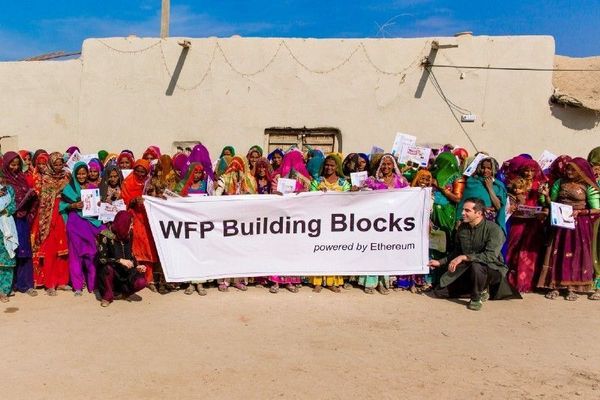 Together with a team of the World Food Program WFP, the Datarella team will showcase the Building Blocks project. And where to better discuss this exciting project than in WFP's office in the heart of Munich?
What started with a Proof-of-Concept in Pakistan in early January this year, has been transformed in a fully functional Blockchain pilot being rolled out in Jordan in May, 2017. The Building Blocks project not only demonstrates the power and the impact of blockchain technology enhancing to potentially enhance the lives of millions but it is proof of the efficiency of a humanitarian agency, such as WFP.
Based on the early, however robust concept suitable for prototyping in a field environment in Pakistan, the Building Blocks pilot serves thousands of households in a Jordanian refugee village. The inhabitants receive food vouchers that can be used in the village's supermarket. The seamless integration of the existing iris scan identification technology into Building Blocks allows to maintain existing processes without any need for changes for villagers, supermarket managers as well as WFP personnel.
1 May 2017, Tazweed Village, Refugee Camp, Jordan
The only visible differences is a higher transparency of aid accounts for villagers and easier bookkeeping for supermarket managers. The biggest, however invisible, advantage is a minimized risk of fraud or data mismanagement.
In this Coindesk article (http://www.coindesk.com/un-group-advances-ethereum-aid-tracking-pilot/), on our website (https://datarella.com/building-blocks-how-the-world-food-programme-harnesses-blockchain-technology-ro-deliver-aid/), and on the WFP Innovator website (http://innovation.wfp.org/project/building-blocks) you find further information about the Building Blocks project.
We're very much looking forward to presenting the project at WFP Innovator – see you there!