Blockchain Meetup 13: Crypto Exchanges 2.0 – Secure Cryptocurrency Trading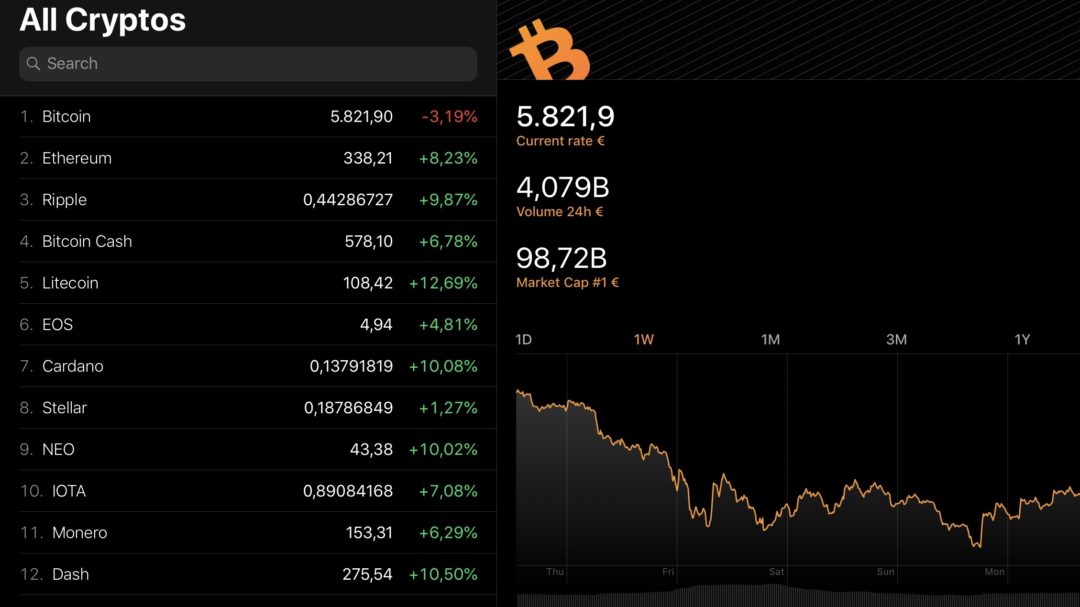 In 2018, the cryptocurrency market has lost roughly 50% of its 2017 value. Some crypto exchanges had to close, others find themselves preventing regulatory bodies from shutting them down because of lacking KYC/AML procedures.
Tonight, we have banker Dr. Michael Hasenstab, CEO of ACON Actienbank AG, and crypto expert Johannes Angermeyer, kick-starting the evening with a joint introduction on ICOs vs IPOs. Then, representatives of crypto exchanges presenting their views on how to provide a secure, legally compliant, cryptocurrency trading for mainstream users.
Our first talk: Dr. Michael Hasenstab, ACON Actienbank AG & Johannes Angermeier, Black Pearl Digital AG

Michael is the Co-founder and Managing Director of ACON Actienbank AG. He received a diploma in Economics from the University of Munich and a Ph.D. in International Management from the University of Jena.
Before the founding of ACON Actienbank AG Dr. Hasenstab served as an Investment Banker at Credit Suisse First Boston and BNP Paribas in London. In that capacity, he played an active role in a large number of IPOs in Germany and throughout Europe. He was as well an Executive Director of several listed companies.
Johannes started his career as a business intelligence consultant and java developer where he gained knowledge in leadership, sales and product management in different industries. Within the last 4 years, Johannes was included in building-up a munich based crypto startup called Draglet. As Draglet grew-up in segments like white label crypto exchange services and ICOs, he became the Managing Director of the company.
After Draglet reached adulthood, he decided to start something new – so he became a member of the management board of the Munich-based Black Pearl Digital AG. Johannes is looking forward to place his knowledge in the Black Pearl and raise the company within the next years.
Michael & Johannes will gives us a joint intro to ICOs vs IPOs.
Our second talk: Robert Auxt, Eterbase
Robert is the co-founder of ETERBASE. He served at the board level of the European Investment Bank, European Stability Mechanism and several other organizations with multibillion balance sheets. He studied at London School of Economics, University College London and University of Cambridge Judge Business School.
Eterbase is launching a digital asset exchange. During this presentation, Robert will show that Eterbase supports a higher throughput than most exchanges and allows high-frequency trading. Additionally he describes the challenges of complying with regulation; i.e. GDPR/KYC/AML, securities laws, protection of private investors, etc..