Christmas Countdown with the SmartAid Adventskalender 2020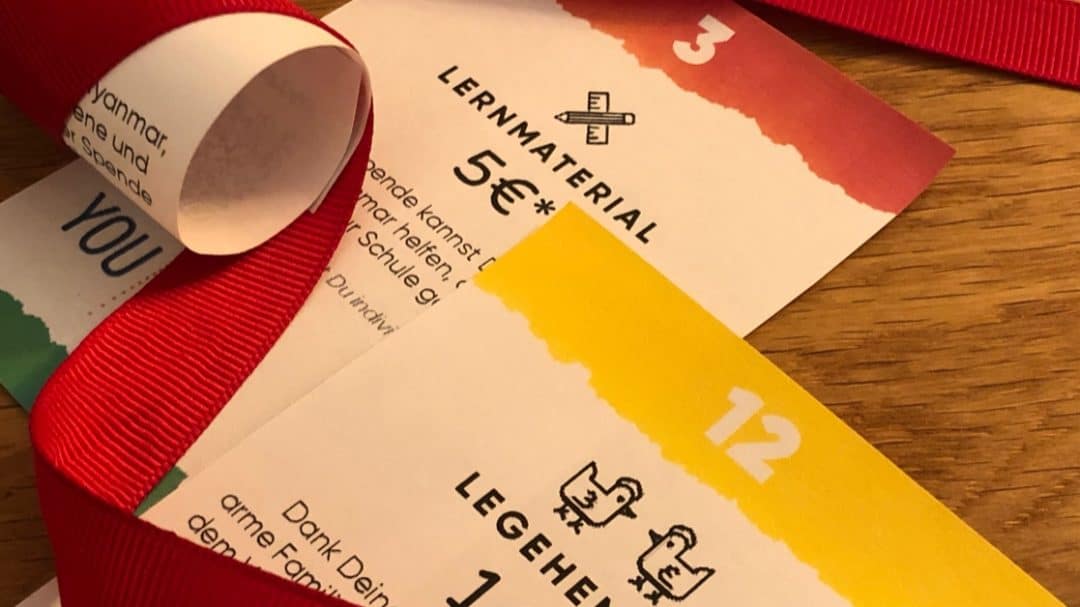 Admittedly, it's a German original: The "Adventskalender". Every year on December 1st, children's eyes in Germany start to shine – the Christmas countdown starts! This tradition has been going on on for decades. In the last few years, advent calendars have grown more and more elaborate, heating up the greed for consumption.
This year at SmartAid, the team thinks it's time for an advent calendar that grounds us all in the Christmas frenzy and lets us rediscover the essentials of the Advent season.

As a result, you find here SmartAid Advent Calendar: Every day, starting December 1st to December 24th, you can perform a good deed. With a small contribution you have the opportunity to make the world a little better – by donating for food, school materials, medicine or hygiene.
This is how it works:
Print out the pages with the cards and cut out the 24 project cards along the dotted line (optional).
By scanning the QR code of the respective card with your smartphone (e.g. with the camera app), you will be taken directly to the project page.
Now you can find out more about the project, set your desired amount with the controller and donate comfortably via PayPal or credit card.

The nice thing about donating with SmartAid: With the blockchain based donation tracker, you can precisely track your donation. You can adjust the amount of your donation yourself!
So, get ready for December 1st – we wish you lots of fun donating!