ABOUT
The Wearable Data Hack Munich 2015 is the first hack day on wearable tech applications and data.
It will take place right after Apple Watch will be out. We aim to kick-off app development for the emerging smartwatch and wearable tech market. The Wearable Data Hack Munich 2015 will be the first occasion for most of the participants to share their views and ideas and jointly gather experience with the new data realm.
Apple calls the Apple Watch "Our most personal device ever". And with good cause: The data from wearable tech, smartphones and smartwatches are really the most personal data ever. Our mobile devices accompany every step we take, every move we make. A plentitude of sensors on the devices draw multidimensional pictures of our daily lives. Applications of wearable data range from fitness to retail, from automotive to health. There is hardly an industry that cannot make direct use of it. And yet, wearable apps are still in their childhood. The Apple Watch will be hitting the streets in April and will get the ball rolling.
The Wearable Data Hack Munich 2015 is jointly organized by Stylight and Datarella. So let's explore what we can do with this data! Let's play with the possibilities of our wearable gadgets and mobile sensors.
DATE
Friday, June 19th – Sunday, June 21st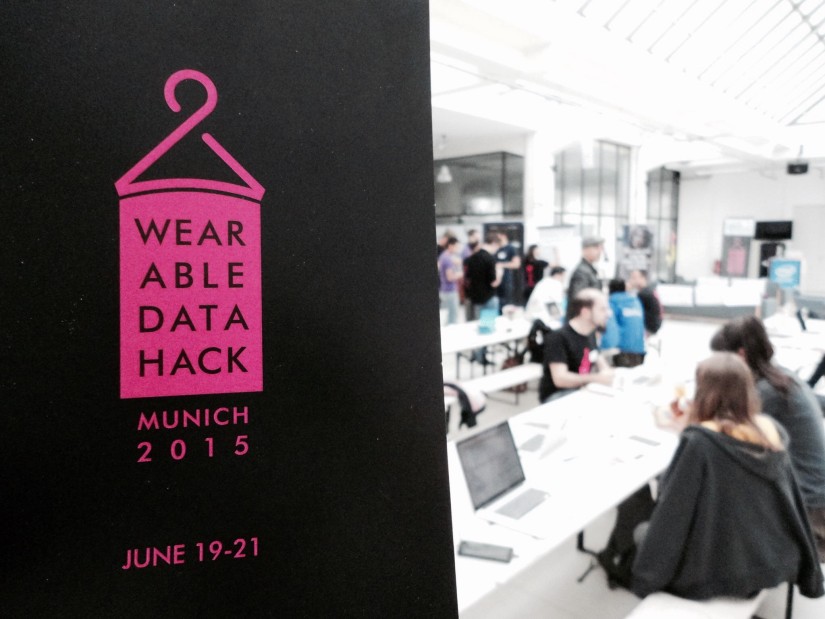 THREADS TO BE PURSUED  
– Data-driven business models for wearables
– Data-driven wearables
– Smartphone app (Stand alone / combined with smartphone)
– User Experience
– API
– Open Data
– mHealth / Medical Data
AGENDA
Friday, June 19th
6:00 pm Reception / Networking
7:00 pm Introduction & Presentations
Saturday, June 20th
9:00 am Breakfast / Coffee
9:30 am Introduction
– Barcamp style, everyone introduces themselves with three tags
– Team leaders who have not yet found their complete teams can pitch the idea and find team members
10:00 am Agenda / Outline sessions
10:30 am Start Sessions / Tutorials / Hacks
0:30 pm Lunch
7:30 pm Dinner & Drinks
Sunday, June 21st
9:00 am Breakfast /Coffee
12:00 pm Finalization of presentations, final registration for teams to pitch
01:00 pm Presentations
4:00 pm Jury session
5:00 pm Awarding Ceremony
LOCATION
Stylight GmbH, Nymphenburger Str. 86, München
Stylight's lofty office is well established as one of Munich's coolest venues (for hackathons) and perfectly suited to accommodate up to 100 participants.
APPLICATION
To apply for the Wearable Data Hack Munich 2015, please send us an email with
– your name
– your profession
– your take on wearable data
– 3 tags describing yourself best.
Don't wait for too long – the number of participants is limited.
—–
STYLIGHT is the best place to discover and shop fashion from the best stores. Whenever. Wherever. Whether that's searching for a specific item or just part of your daily fashion discovery – STYLIGHT hand-picks the hottest trends from the best online stores and boutiques daily, and combines them with the looks of international fashion bloggers. Millions of people worldwide use STYLIGHT's website and apps every month to discover and shop the latest fashion trends.
DATARELLA is the mobile data technology company. The Munich-based startup taps into smartphones and wearable devices to harvest the data. Datarella supports data-driven analytics and product development for connected cars, smart home, mhealth, and retail.